Conn McCluskey
CEO, Ireland Active
Conn McCluskey is the CEO of Ireland Active, the national association for the leisure, health and fitness sector in Ireland. Conn took up the role with Ireland Active having spent 4 years with the Federation of Irish Sport working policy, programmes and business development with the National Governing Bodies of Sport and Local Sports Partnerships as Business Services Officer. A qualified architect, Conn also holds a Masters in Sport in Exercise Management from UCD.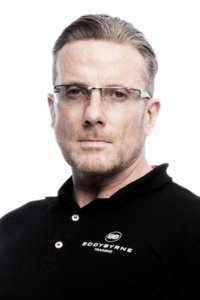 Paul Byrne
Director, BodyByrne and President, NABBA
Paul has been working in Fitness for over 28 years as a Trainer and Gym owner. He is rated one of the best in Ireland and is the founder and Director of BodyByrne, whose clients go from band members and actors, to Olympic athletes. Paul has won numerous physique classes in Ireland, Northern Ireland and UK, and as well as being a six-time Irish Karate Champion. Paul is also the President of NABBA Ireland (National Amateur Body Building Association) and President of the World Fitness Federation Ireland. He is a regular judge at the Mr Universe and other world competitions and fitness contests.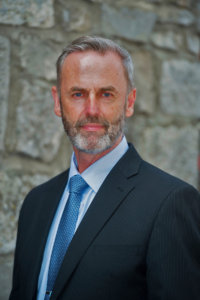 Roger Sweeney
Marketing Manager & Deputy CEO, Irish Water Safety
Roger's work partners with government agencies, corporate bodies, NGOs, local authorities and community groups nationwide to change skills, attitudes, and behaviours at our aquatic environments so that they are enjoyed with confidence and safety. He holds an MSc in Innovation Management in the Public Service and sits on the Marine Safety Working Group, which represents statutory bodies, search & rescue organisations and other users of our aquatic environments.
Niamh Foley
Lecturer, Athlone Institute of Technology
Niamh is a Lecturer in Athlone Institute of Technology on all of their Sports Management Programmes. Prior to this, she spent a number of years as a Leisure Facility Manager. She maintains an active interest in the industry and is both an NCEF and an RLSS tutor. She also conducts Leisure facility audits and is a member of a number of industry committees. Niamh holds both an MBA Sports Management, and a Bachelor of Business (Hons) in Recreation & Sports Management.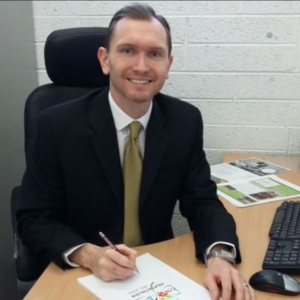 Darragh Cunningham
Chairman of the High Performance Selection Panel for Swim Ireland
Darragh Cunningham has 16 years experience as a manger in Irish sport in the private, public and high performance sectors. After spending 6 years in the Soccer industry, Darragh moved to Dublin City Council in 2008 as a Leisure Services Manager managing 10 different sport and leisure facilities in his time. In 2017 Darragh took a 1 year career break to become CEO of Pentathlon Ireland returning a successful bid for a World Championship event, breaking a world record for mass participation in the sport and managing the competition season which saw 4 gold medal wins for Ireland.
Darragh has since returned to DCC and is currently the Chairman of the High Performance selection Panel for Swim Ireland and is also a sports management consultant.
Brenda O'Donnell
Inclusive Sport and Fitness Coordinator at CARA
Brenda is a graduate from the Institute of Technology Tralee. In 2001 she graduated with a BSc in Health, Fitness and Leisure Studies. Brenda currently fills the role of Inclusive Sport and Fitness Coordinator at CARA. Previous to this, Brenda was the Director of Sport for Cerebral Palsy Sport Ireland, fulfilling this role for over 9 years. Since Her graduation from Tralee in 2001, Brenda has always worked and being involved in the area of disability sport creating equal sporting and recreational opportunities for individuals with disabilities. Brenda's role within the fitness and leisure sector provides support and education to fitness professionals, managers and frontline instructors to enable them to look at providing an inclusive environment for people with disabilities.